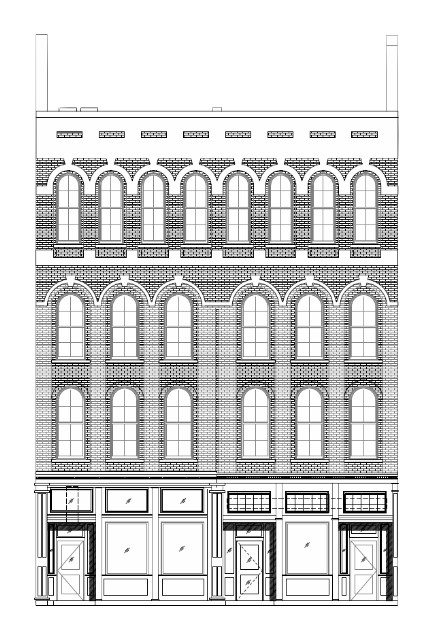 About
The LOFTS of West 9, formerly known as the Bloch Block building, is a traditional and somewhat raw industrial building that historically housed a liquor importing business and, later, the historic Showboat Theater, where "Vaudeville" artists and performers would showcase their talents. Given the rich history of this building, its "rebirth" is well overdue. The conversion, when complete, shall beautifully capture the spirit of the Bohemians, who began converting warehouse spaces to apartments in New York City in the 1960s.
The inspiration of the conversion of the LOFTS of West 9 comes directly from Cleveland's historical core – a rich, primarily industrious, "forest" city!
The conversion of the Bloch Block building – reborn as The LOFTS of West 9 – will feature 12 distinctive, luxury loft apartments which will meld the history of this building and this fine city – blending its brick with local "forest city" wood and iron elements throughout the design.
The unique architectural features of The LOFTS of West 9, such as solid brick walls, massive wood beams, dramatic ceiling height, unique window lines, and open floor plates enable our spacious and thoughtful design.